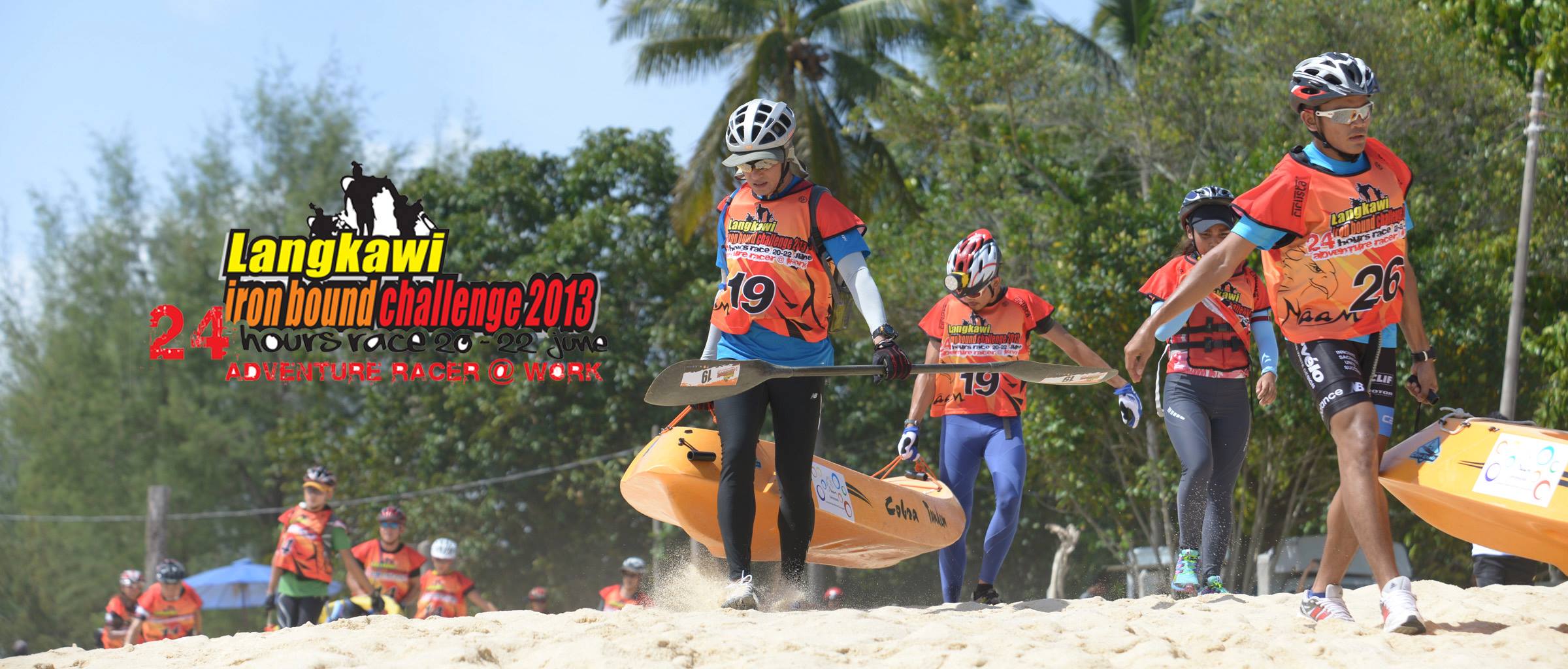 ABOUT MALAYSIA IRON BOUND SERIES

MALAYSIA IRON BOUND SERIES is a prestigious international ADVENTURE RACING SPORT in Malaysia. In 2003, the tournament was awarded "Certificate Merit of Event" by the Sports Tourism Council.

MALAYSIA IRON BOUND SERIES has competed in its tournament format such as sprint event, 12-hour, 24-hour non-stop and staged race events, disciplines in the Iron Bound Series such as, Orienteering, Mountain Biking, Trail Running, Kayaking, Rafting, Sky Running, High Roping, Standing Up Paddling, River Scrambling and others.

The organization of the Malaysia Iron Bound Series aims to promote potential and attractive local tourism locations and products in other districts, states or even countries. This will directly give a great impact on the national economy with visits from local and foreign tourists.

In this edition, Malaysia has been given the trust to host the organization of the event in Asia by the World Obstacle International Federation (WOIF) US and Adventure 1 Adventure Racing Worldwide Australia. This is to pave the way for the Malaysia Iron Bound Series to Malaysia National Series organization, and sanguinely the organization for the A1 World Cup in the future.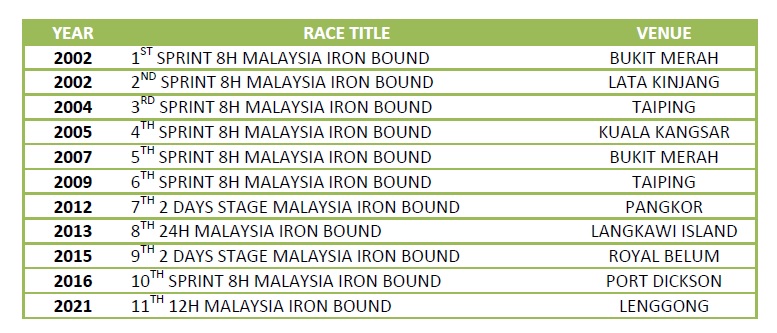 NEXT RACE!

48 & 12 HOUR MALAYSIA IRON BOUND ADVENTURE 1 2022

VENUE : LENGGONG

DATE : 3 – 7 NOVEMBER 2022

WELCOME TO MALAYSIA!!